Just one week after the official start of the summer, cPanel has just released all its customers from the summer torpor by announcing by surprise a more than significant increase in the price of its effective license immediately.

cPanel's original pricing structure was around 20 years ago and certainly required updating. However, cPanel's new owner, private investment fund firm Oakley Capital, decided it was time to put his investment to work by doubling the price of a license, overnight and without having warned any of its partners and customers in advance ...

Finally, finished the annual or multi-year licenses, and finished the licenses with a number of unlimited accounts. Licenses are now billed monthly and based on the number of accounts, based on 3 pricing, Admin (up to 5 accounts), Pro (up to 30 accounts) and Premier (up to 100 accounts)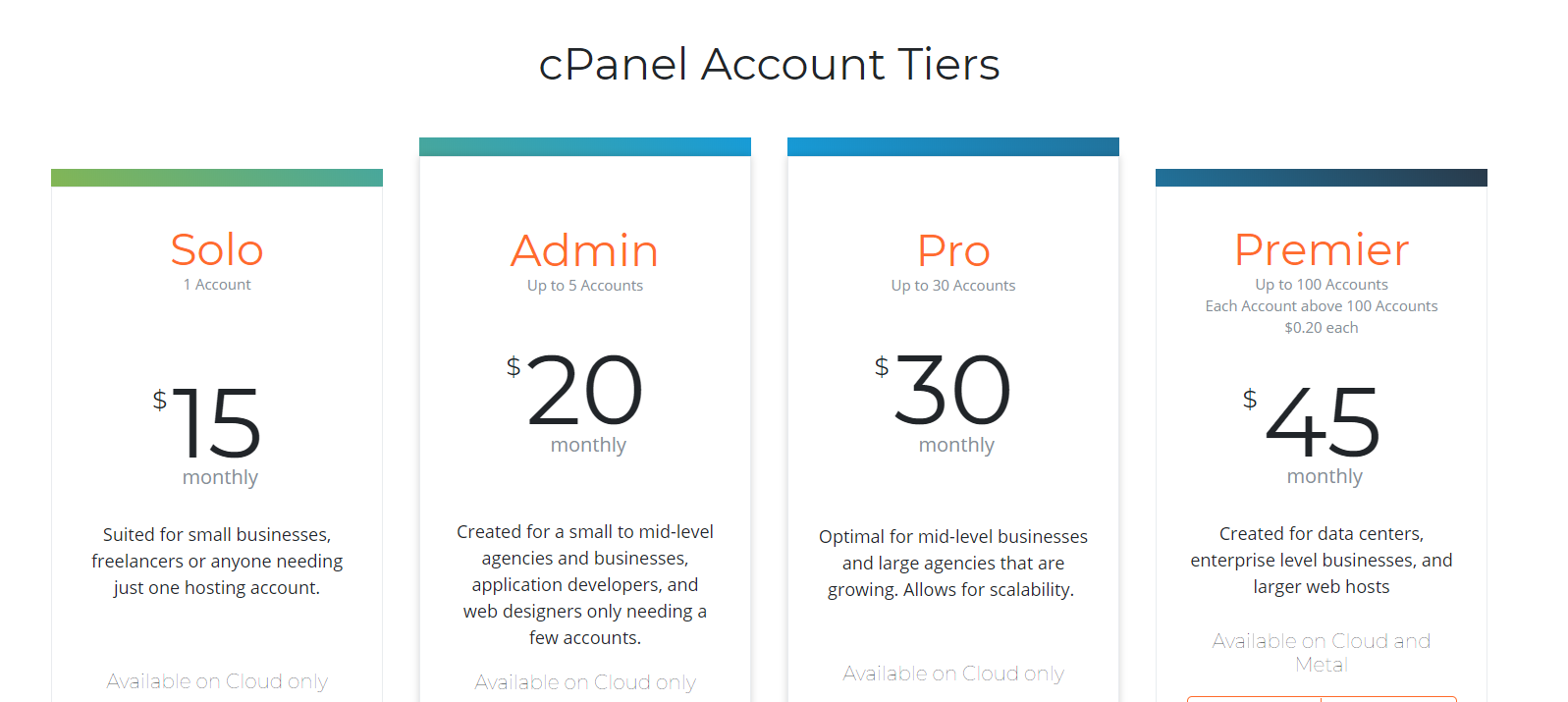 The forum of cPanel and twitter immediately fell under the examples of disgruntled hosts. A web host with 6 servers and 800 accounts per server sees the cost of its licenses increase from $ 180 to $ 840 per month. Another sees the cost of its links increase by 800% overnight.
Thursday, August 8, 2019